Comments by donators
Two Campus Lives at Sophia, Saved by School's Magnanimity
Ms. Yuko Ando Journalist / Newscaster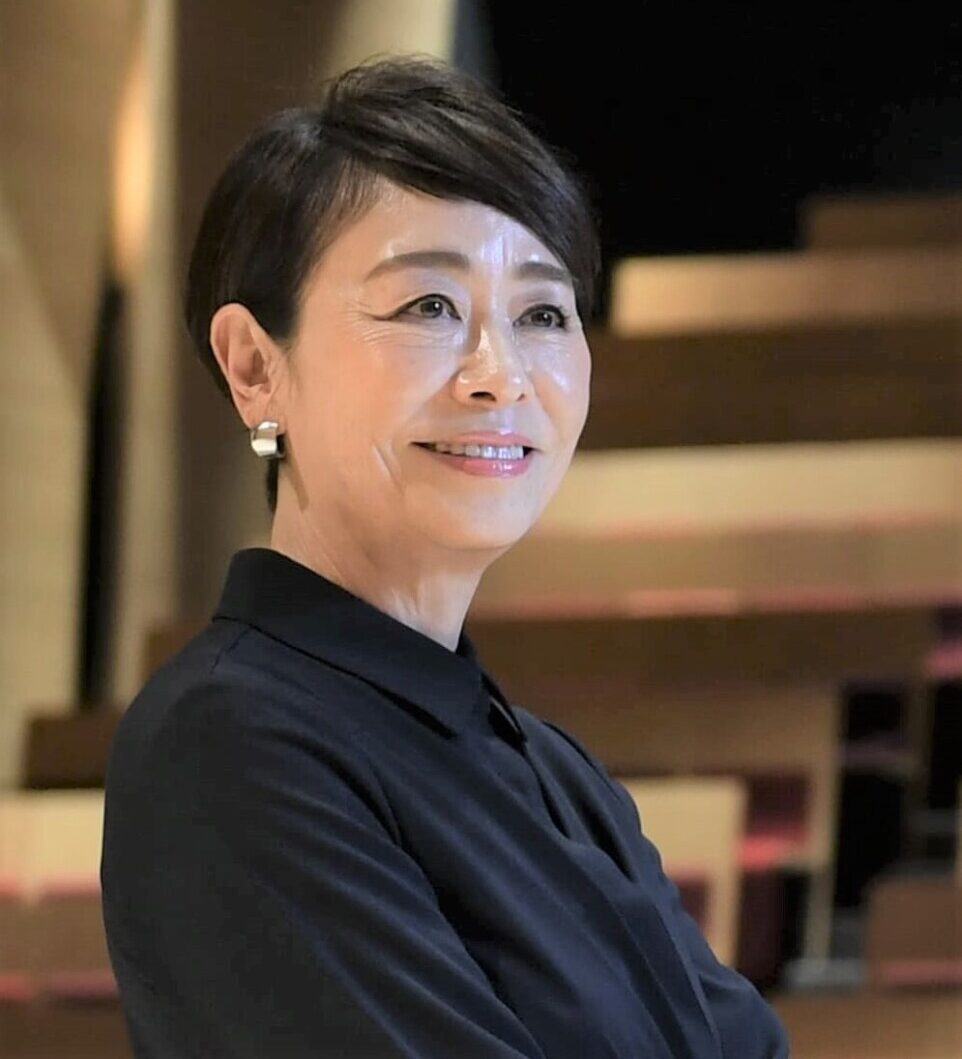 Connection to World Truly Felt on Yotsuya Campus
My entrance to Sophia University was motivated by my overseas study in the United States when I was a second-year high school student. The Vietnam War had just ended, and war weariness was prevalent with the hippie culture advocating love and peace at its height. In American TV dramas, I saw women wearing high heels even when they are inside the house and wearing short-sleeves even in winter, enjoying their lives. It was an appalling scene far from my life at my parents' place where I sat warm every day under a kilt-covered "kotatsu" table with an electric heater underneath. But I developed my adoration for U.S. culture while repeatedly reading over two books written by high school students about their study-abroad experiences. One was titled "All Alone in New York: Overseas Musical Study Memoir,"  authored by Tomoko Matsushima who was active as actress and singer, and the other "Daddy and Mommy  by Masako Nose. The books motivated me to follow in their footsteps as I wished that "I, too, would like to eat banana splits and enjoy going to dance parties."
I succeeded in my second attempt at a publicly invited student exchange program and happily went to the United States to study at Hartland High School  in Michigan. Thanks to an advanced curriculum at Hibiya High School where I was enrolled, I was able to grade-skip half a year, starting as a third-year student. I fully enjoyed my high school life while doing a home stay in the U.S. where everything I saw was new to me.
After finishing high school, I decided to advance to a university upon returning to Japan, partly due to my parents' advice. But entrance quotas for returnee students were only a few yet then, and many universities did not allow returnees to enter them under such a quota scheme unless they lived abroad for two years or more. Under the circumstances, it was Sophia University that opened its doors to me. As I was thinking of learning to express something in English, I took an entrance exam seeking to be enrolled in the International Division, a precursor to the Faculty of Liberal Arts  today. The exam involved writing an English essay in addition to the Japanese, mathematics and English subjects. I was permitted to enter in January. That was the starting point of my relationship with Sophia University.
In the International Division, which later changed to the Department of Comparative Culture in the Faculty of Foreign Studies , then upgraded to a faculty and became the Faculty of Liberal Arts, there was a fulfilling number of night-time lessons where many exchange students and adults with working experience studied. Professors were pilots of learning, and the environment in which they would have discussions on an equal footing with students was the same as in the United States. Moreover, the teachers were all individualistic, including Prof. Saadollah Ghaussy, who taught international relations theory after going into exile in France following the Soviet invasion of Afghanistan, Prof. Zoltan Bihari of philosophy, who has experience of the persecution by Nazi Germany, Ms. Sadako Ogata, the first Japanese to become an U.N. High Commissioner for Refugees, and Mr. Michio Nagai, who served as education minister in the Cabinet of Prime Minister Takeo Miki. As I was able to learn from them, I got a real feeling of being connected to the world while on campus.
As I forayed into the world of journalism while still enrolled at Sophia, I took a leave of absence from school for a while. It was at the age of 28 that I returned to the university. But I remember that my first taste of the real world allowed lessons given by professors and sentences in books, which were "planar" previously, to enter into myself in a "stereoscopic" manner. Beyond each sentence lies human life. By coming back to the campus, I became capable of perceiving learning in a more enriching way.
Exclusive Interview with Afghan President Realized for My Ties to Sophia and My Advancement to Graduate School
I have built my career as a journalist and newscaster so far. It was in 2003 that I strongly felt my ties to Sophia University in my career. Following the 9/11 terror attacks on the United States in 2001, the Taliban regime in Afghanistan collapsed in the wake of military operations led by U.S. and British troops, resulting in the birth of a new government under the presidency of Hamid Karzai.
In 2003, President Karzai chose Japan as a destination of his first foreign travel, staying at a hotel in Tokyo's Takanawa. Together with my TV program staff, I kept a lookout at the hotel for a slim opportunity to contact him for an interview we desperately wanted. But his side was on high alert, preventing even a CNN crew from access. Then I heard someone calling out "Ms. Ando." When I looked back, I found Prof. Ghaussy standing to my great surprise. I asked him, "Why in the world do you happen to be here?" He told me he had come to Japan as a Cabinet minister of the new government accompanying the president. I asked for his good offices, and only our team succeeded in conducting an exclusive interview with President Karzai when a row of media organizations from around the world stood by helplessly. It was a memorable interview indeed, realized for my ties to Sophia University. I still cannot forget it ever.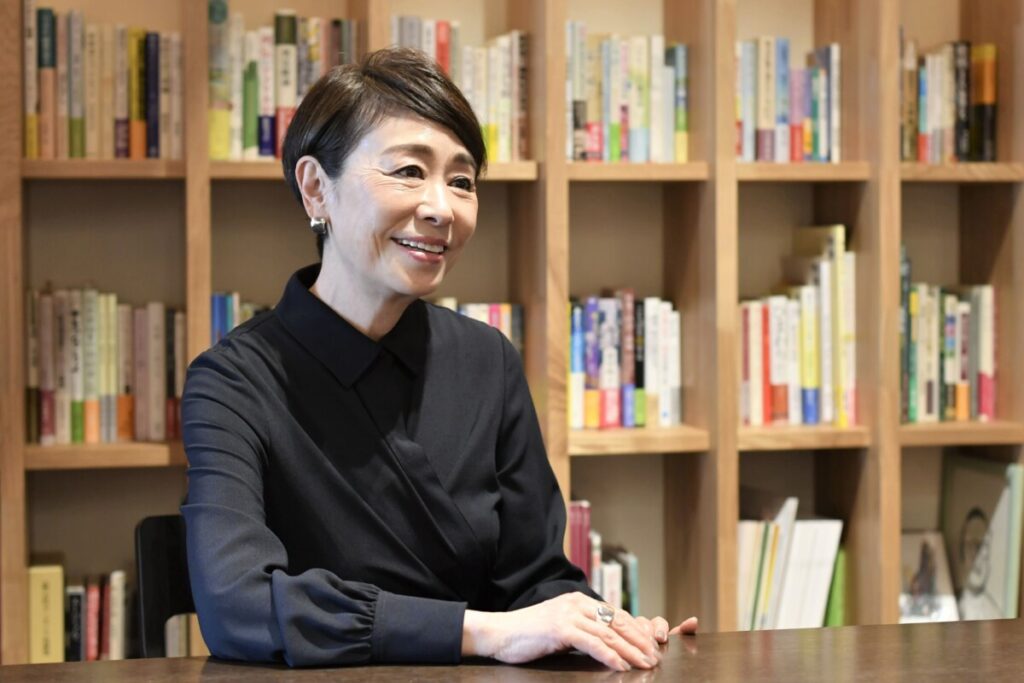 Having engaged in journalism for a long time, I have become capable of reporting without a hitch what is unfolding before my eyes. It is because you can daily train the power of conveying something to others. But you need knowledge in order to deliver political news and other affairs correctly, including the historical backgrounds concerned. I faced many occasions when I personally felt a shortage of knowledge. When I consulted Prof. Ghaussy about this matter, he advised me to "study again at Harvard graduate school," prompting me to resolve to attend a graduate school and resume learning. I cleared entrance requirements such as TOEFL score and I was accepted to the graduate school. What was left unsettled was to obtain permission from my TV station. I was responsible for an evening news program then, and I had no choice but to step down from the program should I choose to attend a graduate school in the United States. I was told that it was unbelievable for me to want to study again at a graduate school abroad despite the success of my program. So I had no choice but to give up studying abroad again.
But I could not squelch my carving for learning, either. Then, I contacted Sophia University again to sit for a postgraduate-level achievement exam, like other test-taking students, and took the challenge of an essay-writing test and an interview. This is something I heard later: Teachers who learned of me taking a graduate school exam thought reportedly that I could never land a degree while continuing to act as a newscaster. It appears that they found no reason to disqualify me and apparently decided to accept me. I was thus able to receive an acceptance letter.
Instead of rejecting me on the ground that "you can't do it anyway," they decided to see how far I could go by giving it my all. I was saved by the depth of that magnanimity and thankful indeed for giving me a chance to study at a graduate school.
"Want to Repay Kindness Received" – this Thought Keeps Me Continue to Support with Donations
As I finally made it to the graduate school, I studied harder than in my undergraduate days. I concentrated my classes in the morning and was allowed to quit halfway in the afternoon for my special situation as a working student, occasionally coming back to the school for supplementary classes after finishing my evening TV program. Journalism is a job to instantly analyze information and produce it as news but, in learning, you stop to think back over what you've just learned. I felt that I was able to understand the essence of learning for the first time by pursuing two conflicting types of work concurrently. I was able to spend a very happy time. I keenly felt how ignorant I was. I would like to keep treasuring this feeling from now on. I am proud that while being pressed by work, I attended all classes and was able to obtain almost all A grades. I also take pride in having earned a doctoral degree in 2019 after completing a thesis over a period of 12 years. At the same time, I am deeply grateful to the teachers and Sophia University for their guidance.
I have had valuable encounters and learning experiences precisely because I was allowed to conduct undergraduate and postgraduate studies while being enrolled at Sophia University. Wishing to repay this kindness even in a small way, I am continuously providing support to Sophia School Corporation  through donations, including to the Sophia Nameplate Fund for the Future , despite my limited means. If I am to speak of expectations for Sophia School Corporation as one of its graduates, I hope that it will maintain its global and open-minded school atmosphere that has remained unchanged since my time as a university student. Meanwhile, it is said that "students have become quieter recently." As someone who was commuting to the Yotsuya Campus until recently, I can assure you that Sophia's students are definitely not like that at all. Students with diverse backgrounds are proactively learning, conducting discussions, and seeking to grow as human beings. I want the students to enjoy diverse learning and experiences in this unique environment and to eagerly savor their time at Sophia.
Personally, taking advantage of my journalistic experience lasting for more than 40 years, I would like to continue disseminating information so that I can contribute as a catalyst for "creating a society where individuals can pursue the person they aspire to be." The field of journalism was a completely male-dominated world, and the composition of personnel was unbalanced. I want to support women who aspire to work more freely and in a manner they like. I hope for a society where everyone can feel comfortable regardless of gender or nationality.